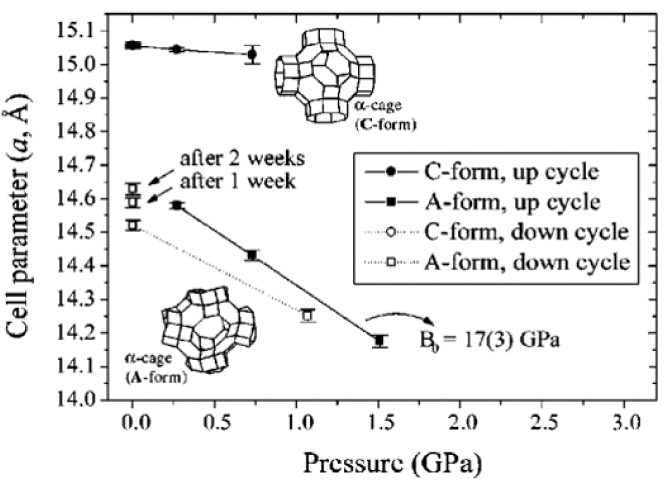 "Phase transition of zeolite RHO at high-pressure"
Authors

Y. Lee, J.A. Hriljac, T. Vogt, J.B. Parise, M.J. Edmondson, P.A. Anderson, D.R. Corbin, T. Nagai

Journal

Journal of the American Chemical Society
Vol.123, No.34, pp.84188419, 2001.08
Abstract
Pressure is an under-explored variable in the crystal chemistry of microporous materials. Depending on the pressure-generating conditions and the size of the pore-opening of the material, pressure can be used as a probe to vary the volume in a constant chemistry 1,2 or as a function of the size of pressure-transmitting medium. 3,4 To the best of our knowledge, pressure has not yet been applied in the investigation of the influence of extra-framework cations on the flexibility of the molecular sieve frameworks.